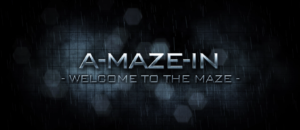 J'ai créé le groupe A.MAZE.IN en 2018 dans le but de réaliser mon premier projet et premier groupe. Le groupe est ainsi composé:
Diabolo (harmonicas)
NJ (basse)
Phil Lebel (guitares et chant)
Phil Martelli (guitares et chant)
John Helfy (batterie, composition)
A.MAZE.IN évolue dans un rock progressif proche du hard teinté de mélodies sur une histoire proche de la science fiction.
Le premier EP « WELCOME TO THE MAZE » est une histoire comptée sous forme d'un concept album de 19 minutes. Écrites et composées par mes soins, toutes les chansons sont arrangées et achevées par le groupe.